You're in the midst of a crucial business meeting. As you prepare to present, your AirPods suddenly malfunction and disconnect. Isn't that a bummer? AirPods are designed to connect to your Apple iPhone wirelessly. However, this is not always the case for everyone. Many AirPod customers occasionally have disconnection troubles and asked about why do my airpods keep disconnecting with full battery , why do my airpods keep disconnecting from my phone , which can occur for a variety of reasons. Learn why your earbuds aren't working properly and how to quickly resolve the issue in this article.
Common reasons your AirPods keep disconnecting
First and foremost, you must understand what is causing the disconnections. There are various possible causes for your AirPods to constantly disconnecting, including:
Interference with Bluetooth
When an external connection disturbs your Bluetooth connection, this is known as Bluetooth interference. This could be because of existing Wi-Fi connections, microwave ovens, or physical barriers in the vicinity.
iOS version is outdated
Your device's software may be out of date, causing compatibility problems with your AirPods.
Hardware issues
There could be a problem with the AirPods' electronics, which could have been destroyed over time or with physical force.
1. Reconnect your device to the internet
Return your AirPods to their charging case and remove them after a few seconds.
They should be able to connect to your iPhone or iPad right away.
2. Keep your AirPods
In close proximity to your Apple device. When reconnecting devices, make sure they are close to each other to avoid interference.
3. Turn off and on "Bluetooth"
If none of the following suggestions work, consider turning off Bluetooth on your device. To disable Bluetooth, go to the Control Center on your iPhone or iPad and tap the Bluetooth icon. After a few moments, re-enable it. Bluetooth options menu to repair airpods disconnecting
4. Try "Airplane mode."
Another method for resetting the connection is to disable and enable Airplane Mode. It should also be shown in the Control Center.
5. Turn off "Automatic Ear Detection."
Do you still find yourself in a bind? Disable the Automatic Ear Detection feature first. Go to Settings > Bluetooth and then tap the Info icon next to the status of your AirPods' connection.
This should open a window where you can find and turn off Automatic Ear Detection. Automatic Ear Detection allows your AirPods to detect when they are in your ears. However, the feature may malfunction if you frequently wiggle your buds while wearing them.
6. Turn off "Automatic Switching"
You can use your AirPods to transition from one Apple device to another using Automatic Switching.
As a result, if you have many Apple devices with this functionality enabled, your AirPods may unexpectedly disconnect. Navigate to Settings > Bluetooth > the Info icon next to the AirPods. Connect to This iPhone > When Was This iPhone Last Connected? Do this on every Apple device that you possess. Disable this capability on a Mac by going to System Preferences > Bluetooth > Options next to your AirPods. Select When Last Connected to This Mac after selecting Connect to This Mac. Sources
7. Firmware should be updated
Open Settings > General > About > AirPods on your Apple smartphone to view the firmware version. You must upgrade it if it is not on the most recent firmware. Place your AirPods in their charging case and plug them into a power outlet. It should update itself after at least 30 minutes.
8. Make sure your iOS device is up to date
There are numerous reasons why you should update your iOS device on a regular basis, which may include bug patches for your AirPods connectivity. Go to Settings > General > Software > Update to update.
9. Reinstall your AirPods
Insert the AirPods into the charging case. Tap the Info icon on your handset and then Forget Device on your AirPods. With the lid open, press and hold the setup button on the back of your AirPods case for roughly 15 seconds. The status light should go from amber to white. Then, put it near your phone or tablet. This should restart the installation procedure.
10. Reset the network settings
If none of the following solutions work, try resetting your device's Network Settings. Navigate to Settings > General > Transfer or Reset iPhone > Finish. Reset > Network Settings Reset
Connection has been Restored
Any of the solutions listed above should be able to resolve disconnection issues with your AirPods.
Congratulations! No more interrupted meetings and stuttering music for you! Otherwise, you should contact Apple Support. Of course, we hope you don't have to go to such lengths. Best wishes!
The Airpods are an improvement over the Apple earbuds. They do not come without issues. For a variety of reasons, AirPods may occasionally disconnect from your device. Some are harder to repair than others. It makes no difference; understanding the reasons of disconnections is critical for taking preventive measures to stop them.
Interference with Bluetooth
Airpods, like all wireless Bluetooth headphones, are vulnerable to Bluetooth interference. Bluetooth-enabled gadgets can interfere with the connection of your AirPods. This can result in disconnection. Bluetooth interference can occur when you are near a Wi-Fi network, for example. The router communicates with another device at the same 2.4GHz frequency.
iOS Version Problem
You may encounter glitches or other issues in out-of-date iOS versions. These connection issues may include issues with interoperability between your AirPods and smartphone.
Hardware Issue
The issue could sometimes be with the AirPods' electronics. Your AirPods may have been physically damaged, resulting in faulty electronics and sporadic performance issues. AirPods are designed to be portable, so they may be taken anywhere.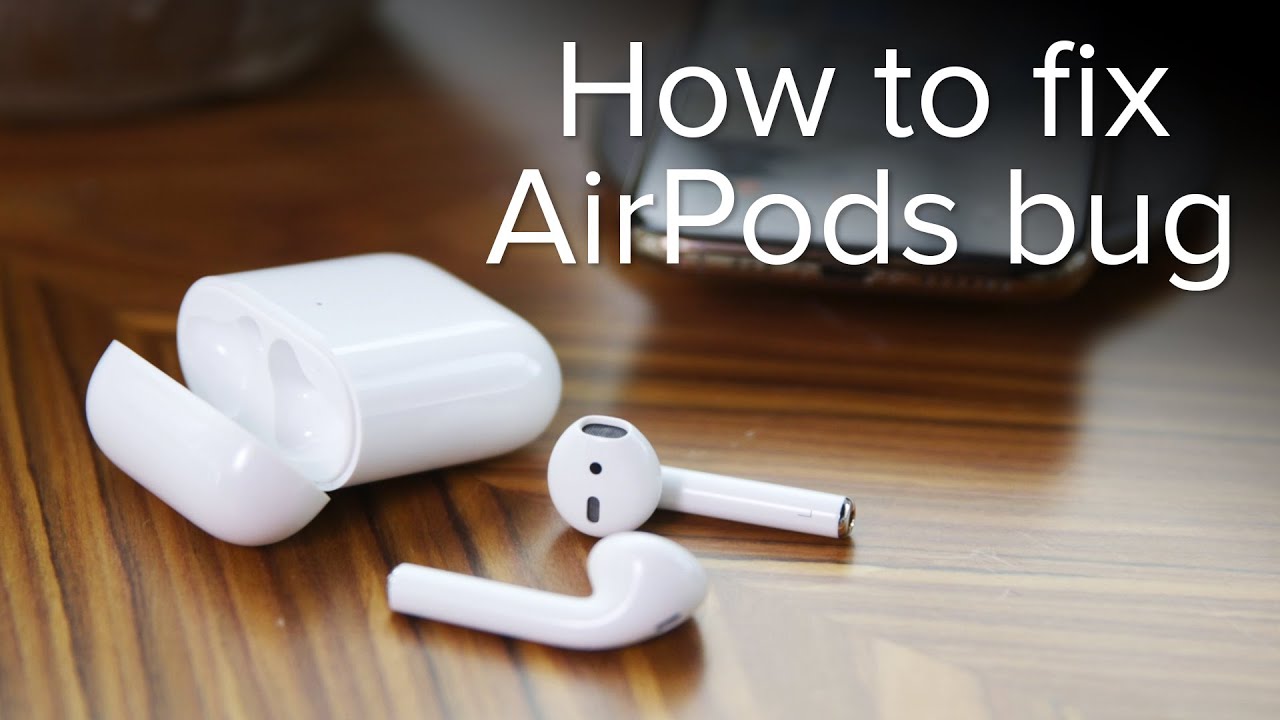 You want to make sure they are as well taken care of as possible. Protective cases for your AirPods are an excellent way to keep them safe. This can also help to avoid harm caused by collected debris or wax buildup. This will keep wax and collected debris from causing damage.
Incorrect Configuration
If your device's settings are incorrect, your AirPods may be unable to establish a constant connection. Check the Bluetooth settings on a frequent basis to ensure that your AirPods are linked to every device with which you pair them. This is also an issue when connecting your AirPods to Android. Although they can connect theoretically, the experience is not as fluid as when the AirPods are paired with Apple devices. Some functionalities may be unavailable or require some configuration changes.
Low battery power
AirPods, as wireless devices, require adequate charging to function properly. When your AirPods run out of juice, they will detach from any associated device. This can happen at any time if your battery is nearly empty. It is essential that you maintain them charged to avoid any doubtful performance. When both of your earphones unplug from your device at random.
Bluetooth versions that are incompatible
Apple AirPods work with Bluetooth 5.0 devices. If your Windows PC or other devices utilise an earlier Bluetooth version, AirPods will have to slow down to match your audio device. This implies your AirPods will not attain their maximum range or connection quality.
Firmware problems
There have been multiple reports of problems with the latest firmware release, 6.8.8.
According to some customers, the update caused a slew of audio issues, including, but not limited to, AirPods shutting down after approximately 30-45 minutes of music-only playback, AirPods disconnecting after approximately 10 seconds in calls, and transitioning from music playback to call results in disconnection.
Unfortunately, this firmware issue still exists for the original AirPods. AirPods 2 and AirPods Pro, on the other hand, have already received an upgrade to 3E751. This fixes the device's disconnection issues. So, whether you have the AirPods 2 or the AirPods Pro, you should update the firmware.
Check Also : How to Fix Airpods Connected But Sound Coming From Phone?