Copy trading enables traders to replicate deals made by other investors in the financial markets. The purpose of copy trading is for the trader to have the same positions as the investor.When following another trader's deals blindly, one does not acquire the layout of the trader's strategy. This is in contrast to mirror trading, which allows you to replicate a trader's actual strategies.
Mirror trading gave birth to in 2005. Initially, traders replicated certain algorithms produced by automated trading. Developers revealed their trading histories, making it possible for others to replicate their trading tactics. This scenario resulted in the formation of a social trade network. Eventually, traders began to imitate deals in their personal trading accounts, rather than following a method.
What exactly is copy trade ?
Portfolio management includes copy trade. The idea is to locate other investors whose track record you want to replicate. Copy trading allows traders to study the methods of other successful traders. Traders, like any other trading method, are best served by following the investor before putting actual money at risk. Copy trading might be beneficial for traders who do not have the time to monitor the markets. Copy trading is mostly focused on short-term trading, specifically day trading and swing trading tactics, however there are various alternative strategies utilised to produce cash. Copy trading typically focuses on FX assets, as well as cryptocurrencies and other complex or volatile markets.While copy trade can be profitable, there are dangers involved, and traders should keep in mind that past results do not guarantee future profits.
How to do Copy Trade
There are various methods for copying another investor's trade. A trader, for example, might clone all transactions, including trade-entry, take-profit, and stop-loss orders. They could also receive trade notifications and manually copy these transactions. This is done via a spread betting or CFD trading account, which are two derivative products that allow you to speculate on the price swings of an underlying financial asset without really owning it. Traders can diversify their portfolios by using copy trading. This indicates that a trader employs various strategies to profit in the markets. Rather than putting all of their capital into a single position, asset, or technique, traders might employ various trading tactics that benefit each market. When copy trading, you should think about copying a few different traders.
Finding duplicate traders who trade on other financial instruments is one approach to diversify your portfolio even further. For example, one could imitate a currency or commodity trader. They could also think about following traders who employ different time frames. Within the stock market, where this technique is most frequent, one may be a short-term intraday trader while another may be a long-term position trader. Traders with significant volatility on their returns are also examined, as are those with minimal volatility on their returns. Finally, evaluate very active traders versus less active traders.
Best Copy Trade Platform: Top Picks
Name
Demo account
Minimum Deposit
Securities Traded
Regulations
Founding year
👍 AvaTrade
Yes
$100
Forex, Cryptos, Stocks, Commodities, Futures, Indices, Bonds, ETF.
EU CBI, PFSA, ASIC, BVIFSC, FSA, FFAJ, SAFSCA
2006
👍 Etoro
Yes
$50
Crypto, CFD, Stocks, ETF
CIF, CySEC, FCA, MiFID, AFSL, ASIC
2007
👍 PrimeXBT
Yes
$50
Forex, indices, commodities, cryptocurrencies
Australian ASIC
2018
Naga
Yes
$0
Forex, CFDs, indices, shares, commodities, cryptocurrencies
CySEC, FCA
2015
FXTM
Yes
$10
Forex, Cryptos, Stocks Indices, Commodities, Metals
FSCM
2011
BingX
Yes
$0
Crypto, Forex, Commodities and Indices
Australia DCE AUSTRAC, EU CBI, MTR, FINTRAC MSB
2018
The business strategy utilised in copy trading has the potential to be profitable. The majority of copy trading enterprises are subscription-based, with individuals paying a monthly fee to copy traders. Revenue sharing is an alternate model that can be implemented.A fixed percentage of winning deals is awarded here.
Top Best Copy Trading Platforms of 2022
#1. AvaTrade
AvaTrade is a top forex copy trading platform founded in Ireland and licenced by the Central Bank of Ireland in Europe. They are one of the few top forex brokers who provide fixed spread forex trading. You can choose from a wide range of copy trading and social platforms at Avatrade. This is a top copy trading software that enables automatic real-time copying of trading operations from one trading account to another. It is accessible directly from the MetaTrader 5 platform. The service principle is straightforward: a trader makes public the transactions they conduct on financial markets, while also allowing other users to subscribe to this signal. It executes trades on subscribers' trading accounts automatically.
Etoro is a copy trading platform founded in 2006 that is used by over 12000000 traders. Stocks, commodities, forex, CFDs, social trading, indices, cryptocurrency, index-based funds, and exchange traded funds are all available on this copied trading platform (ETF).
PrimeXBT is a copy trading platform that caters to both experienced and inexperienced traders. It assists professional traders in monetizing their expertise by allowing others to replicate their ideas.
Naga is a trading platform that copies your trades automatically. It allows you to find other investors' stats on the leader board and choose who to copy in order to maximise your profit in your trade.
FXTM is another well-known duplicate trading platform. This is an international ECN broker with a strong presence in Asian and African markets.They provide a wide variety of account types.
BingX is a website with over 1 million members in over 100 countries. BingX offers over 100 cryptos including as Bitcoin, Ethereum, Dogecoin, Safemoon, and Solana. To decrease risks, users can use a demo account for copy trading.Users can learn techniques while profiting by using vital indicators such as trader's account assets, cumulative P&L, 30D Profit Rate, Max. Drawdown, and so on.

ZuluTrade works with more than 40 forex brokers, one of which is their integrated solution (AAAFx). It enables investors with current brokerage accounts to effortlessly link a new account through their existing broker.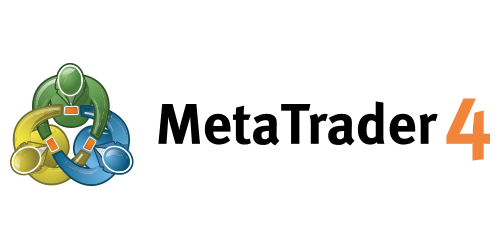 Meta Trade 5 is a robust trading tool for the Forex and exchange markets.This top forex copy trade service provider employs the MQL5 programming language, which is used by automated trading software that runs on your computer and trades on your behalf. This copy trading tool lets you open 100 currency or stock charts at once, and the 21 periods allow for in-depth research of even slight price fluctuations.
FAQ
Is it lawful to engage in copy trading?
Copy trading is allowed in most countries, as long as the broker is properly regulated. When investing in the financial markets, choose a regulated-broker, which legalises your account and the traders contained within it. All of this, however, is entirely dependent on the country in which you reside.
What Is the Process of Copy Trading?
One of the most important things to learn about copy trading is to understand the real process of copy trading.
Can you make money by replicating trades?
Copy trading, like any other trade, has the potential to make or lose money. The concept behind copy trading is to evaluate each trader's profitability before deciding which signal provider to follow.
Social trading is the most convenient way for new or inexperienced traders to learn and invest by communicating with expert traders through various social platforms. When engaging in binary option social trading, you must speak with your chosen traders or peers, discussing techniques or technical analysis in the hopes of learning and developing an ideal investment approach that meets your objectives.